Courtesy Baw Baw Shire
Community invited to review renewed Road Management Plan
Published on 25 March 2021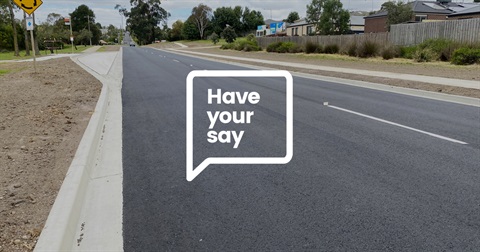 Council's Draft Road Management Plan is available for community feedback over the next month.
The Draft Road Management Plan 2021 provides a framework for keeping Council's roads and footpaths well maintained and meeting the needs of the community.  
Under the existing plan, Council is required to review and adopt a new Road Management Plan in the year following a Council election or after a significant budget change.
As Council signed off on a new $8 million per annum road maintenance contract in February 2020 and a new Council was elected, the existing plan has gone through an extensive review process.  
Key changes made during the review included updating the maintenance standards, levels and management systems and clearly defining Council's responsibilities under the Road Management Act 2004.
The draft plan has also been revised to ensure it is accessible and appropriate for a broader audience.
It also includes inspection timetables, explanations of the different kinds of maintenance works and targets for repairs across Council's 1770km road network and all Council-owned footpaths.
Feedback is now open with submissions closing on Thursday 28 April 2021.
For more information visit www.bawbawshire.vic.gov.au/haveyoursay
Quotes attributable to Mayor Cr Danny Goss
"Keeping our extensive network of local roads and footpaths well-maintained is a major task. The Draft Road Management Plan sets out exactly how we will ensure our roads and footpaths are well maintained and safe for all road users. Road maintenance is one of Council's top priorities and this plan will support our high levels of investment in building better roads for Baw Baw."  
Quotes attributable to Deputy Mayor Cr Michael Leaney
"The Draft Road Management Plan has been shaped by consistent feedback from the community and reflects our intention to keep our roads in the best possible condition within the budget that we have available. I encourage any interested community members to review the plan during the consultation period and share their views with Council."